Hello, my name is Lin and I welcome you to my website. I discovered reflexology when on a yoga retreat in Spain a few years ago and immediately acknowledged it was possibly the most perfect solution to a busy stressful life which very often had a negative effect on the body. On my return I continued with reflexology treatments and discovered the same amazing abilities of which had been achieved whilst away were still very much apparent.
I soon became fascinated with holistic therapies in general which led me onto my professional training in reflexology.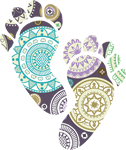 The Benefits of Reflexology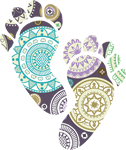 Using a focused pressure technique, the practice of Reflexology is a complex system which identifies various zones on the feet of which each will correspond to relevant parts of the body. A completely natural therapy that affords relief without the use of drugs.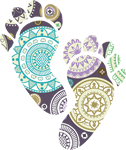 I just wanted to let you know that I felt great after the reflexology last night, I slept really well and feel really good today. My energy levels had been really low before I started having the reflexology with you and I feel much more energised in the last couple of weeks and the only thing I can put it down to is the reflexology. So, a big thank you, thank you so much, you have fixed me.
Thank you for a lovely treatment as always. It was really relaxing and made me feel calm and I slept very well. I think you are a natural!
My experience with Lin was one I will remember, so relaxing, soft music playing, made me feel totally relaxed and at ease.
After a demanding and hectic day having Lin give me a reflexology treatment is a godsend. I so look forward to relaxing and letting the stresses of the day melt away.
We all lead stressful lives, it is essential for our well being to find relaxation both of the mind and body. This was the first time I had experienced reflexology and in Lins' skilled hands I found a deep restfulness, it was bliss.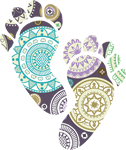 If you have any questions, please feel free to give me a call or send me an email.