Reflexology is a non-invasive treatment and is normally given to the feet, however, if this is not possible, or if you prefer, treatment can be given to the hands instead. All treatments include the time for you to remove your footwear and to settle comfortably.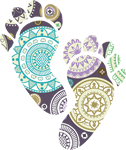 As reflexology is a holistic therapy treating the whole person and not just a symptom a full medical and lifestyle history will take place on your first visit. This first consultation is usually around 1 hour and you will be asked to sign a consent form for treatment. All information will be kept totally confidential. Thereafter, treatments usually last for approximately 45-50 minutes.
The initial consultation and treatment costs £45.00. Subsequent treatments are £40.00. I offer a discounted rate for 4 or more treatments, booked and paid in advance. Please call me for more details.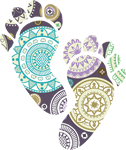 If you have any questions, please feel free to give me a call or send me an email.